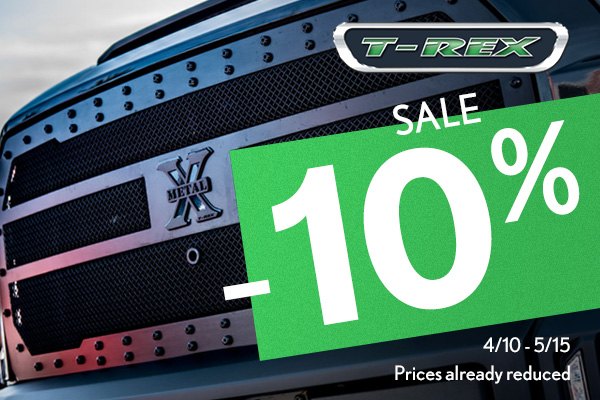 Replacing your existing grille with a custom one can dramatically improve the appearance of your ride, and give you additional benefits, like an integrated LED bar, or LED lights.
When it comes to custom grilles, T-Rex is the best name to consider. The company's line-up includes traditional Billet Series grilles, aggressive X-Metal Series mesh grilles, performance minded and red hot Torch LED Series grilles, luxurious Upper-Class Mesh grilles, motorsports inspired Sport Series mesh grilles, and more. Each grille starts with a custom jig using laser cut materials, precision TIG welding, meticulous assembly, and strict quality control. Parts are finished with top quality, durable powder-coating, hand polishing, or chrome plating.
Give your Silverado/Sierra a distinctive appeal and save some money! Purchase T-Rex Grilles with a discount of 10%. The offer is valid from April 10 through May 15, 2020. Prices are already reduced.
Custom Grilles by T-Rex for Silverado & Sierra